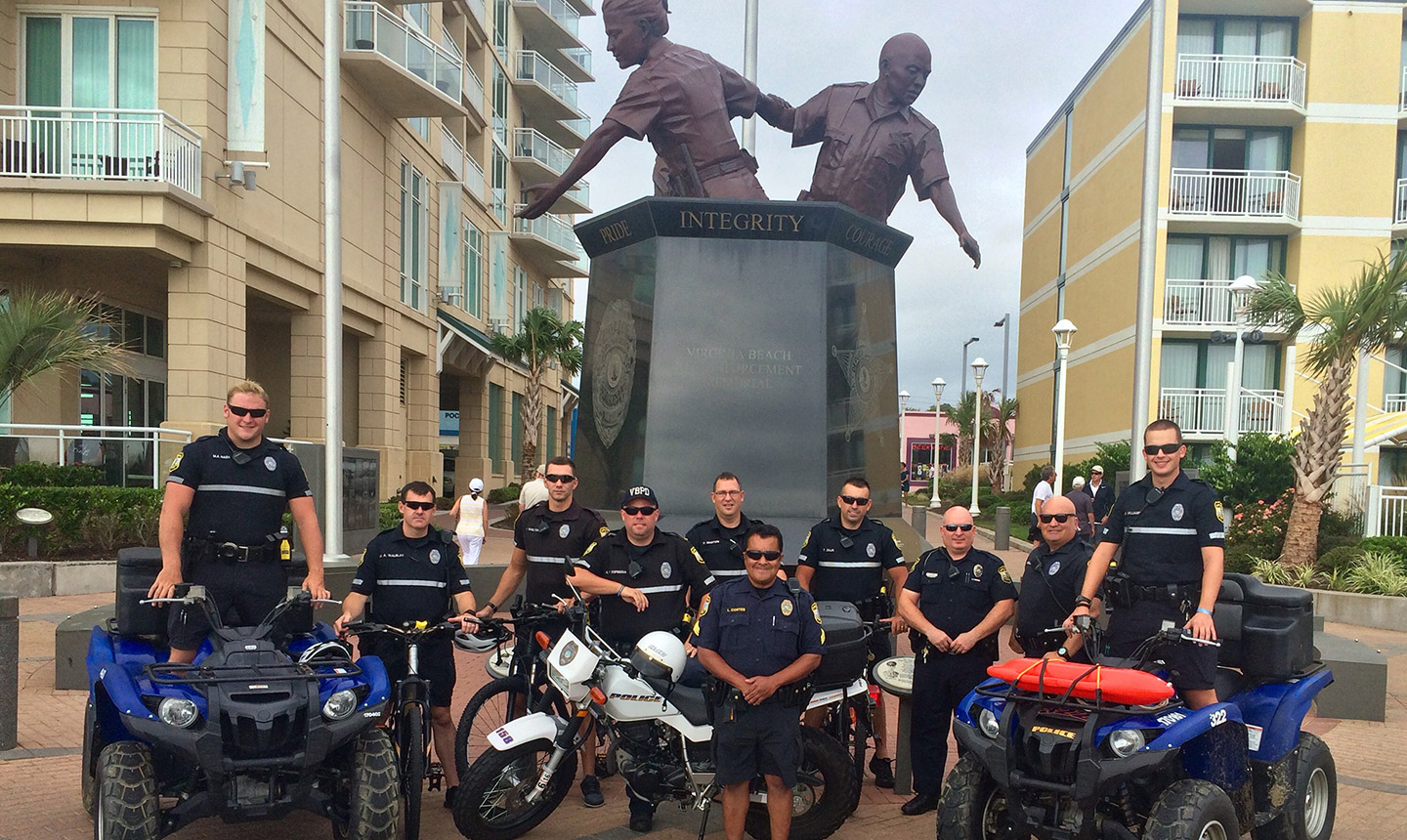 Why we do this…
We formed the Virginia Beach Police Foundation to provide a vehicle for the community to recognize the brave men and women who wear the badge and create the safe environment in which we work, play, and raise our families, day in and day out.
The Foundation is a way for individuals, businesses, and charitable organizations to make tax deductible gifts or grants that will help the Foundation fulfill its mission by supporting officers and their families in need, assisting the police department and for other activities consistent with our mission.
The Foundation is a resource to the Police Department to supplement the funding provided by the City of Virginia Beach. We know that budgetary restraints often require that necessary projects be deferred or eliminated. The Foundation is not a source for funding routine police operations, but rather a means to introduce new innovations in training, education, equipment and tactics that otherwise would not be possible.
Your generous tax-deductible contribution to the Foundation will help us make this possible.