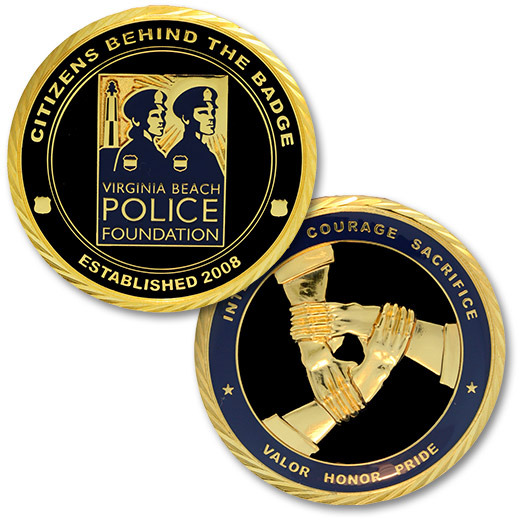 Coins are available for $25.00 each + $2.00 S&H.
Foundation Challenge Coins Now Available!
Help the Virginia Beach Police Foundation build a new memorial to fallen officers. By purchasing our beautiful challenge coin, you will help us in our fund raising efforts while at the same time adding a first class challenge coin to your collection.
This 2″ 3-color coin has a diamond cut edge and a 3D relief design on the reverse side surrounded by the six words that will be prominently displayed on the memorial.